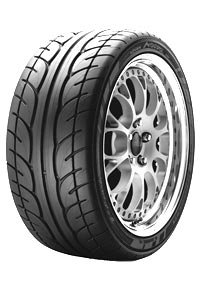 Yokohama ADVAN Neova AD07
Key Features
Serrated groove walls along the outer and inner circumferential grooves provide reinforcement to lessen stress on the block edges for greater stability.
Dimples help release heat generated during severe cornering.
Optimum groove position promotes proper water drainage without impacting cornering grip.
Rounded block design allows for a more stable contact patch that hugs the road. This uniform ground-contact pressure greatly enhances dry road grip.
Unique casing shape improves feel and driveability by optimizing the contact patch shape.
Micro silica compound creates massive traction in both wet and dry conditions.
Vehicle Category: Passenger
Performance Category: Performance Summer
Contact Us About This Tire
2 Available Sizes
Size
Load/Speed Index
Run Flat?
Overall Diameter
Load Range
Price
16"
175/55R16
80W
23.50"
-
17"
225/45R17
91W
24.90"
-